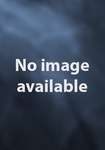 Title
Maryland Criminal Pattern Jury Instructions, Second Edition
Description
Prepared by the MSBA Standing Criminal Sub-Committee on Maryland Pattern Jury Instructions, the Second Edition contains more than 180 jury instructions accompanied by comprehensive comments explaining the appropriate constitutional, statutory, court rule and case authority supporting the instruction. The instructions are impartial, accurate statements of the law, understandable by the average juror.
In addition to instructions on specific criminal offenses, the book includes: introductory and cautionary instructions; general instructions; evidentiary instructions; and instructions as to defenses, parties and verdict sheets.
The book further serves as an excellent primer on evidence, burden of proof, and the elements of criminal offenses. The book is also made easy to use with a comprehensive table of authorities, table of cases, and index.
What's New in the Second Edition?
The Committee has made major revisions for the Second Edition with substantial changes to nearly 80 percent of the instructions. The notes on use and commentary also include substantial changes. The more than 180 jury instructions include over 11 new instructions as well as over 33 retitled instructions. The Second Edition also includes a CD with all the instructions formatted in rich text format (fully compatible with WordPerfect® or Microsoft Word® format), saving you hours of time! The instructions are up to date, providing an invaluable aid to the busy practitioner!
What's New in the 2013 Supplement?
The NEW 2013 Supplement to the Second Edition adopts 4 revised instructions, 7 brand new instructions, and includes updated, expanded annotations. Of primary importance, revised Instruction 2:02 affects all criminal trials, by adding explicit requirements for jury instructions regarding reasonable doubt in response to the invitation of both the Court of Appeals and the Court of Special Appeals in Carroll v. State, 428 Md. 679, 53 A.3d 1159 (2012), aff'g 202 Md. App. 487, 32 A.3d 1090 (2011). The Committee included other new and revised instructions to clarify current statutory and common law regarding homicide (transferred intent, second degree felony murder), theft (possession of stolen property), trespass (wanton trespass on private property), and narcotics and controlled dangerous substances (possession with intent to distribute CDS, fraudulently obtaining CDS, crimes involving faked CDS, false prescription, use of minor related to CDS, and CDS crime near school). The 2013 Supplement is accompanied by a replacement Instructions Table, Table of Cases, Table of Authorities, and Index, as well as a completely updated Instructions CD, which contains the text of all instructions as of the 2013 Committee revisions.
Publisher
Maryland State Bar Association (MSBA) Standing Criminal Sub-Committee on Maryland Pattern Jury Instructions
Keywords
pattern jury instructions, Maryland, criminal law, criminal procedure
Disciplines
Courts | Criminal Law | Criminal Procedure | Judges | Law | Legal Education | State and Local Government Law
Recommended Citation
Warnken, Byron L., "Maryland Criminal Pattern Jury Instructions, Second Edition" (2012). Books. 81.
https://scholarworks.law.ubalt.edu/fac_books/81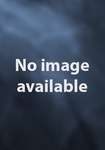 COinS